At Elite Pool Builders we know that no two pool installations are the same. Every project is different and we are committed to deliver the best possible solution we can. Contact us!
Fiberglass Pools are 17 times stronger than in-ground concrete pools, exhibiting enhanced flexibility that enables its pools to withstand expanding soil conditions and pressure as a result of changing temperatures. Fiberglass pools are installed in some of the warmest to the coldest climates.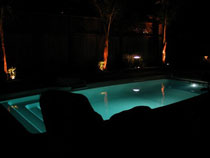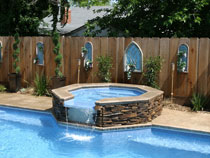 This is a small sample of the thousands of possible designs we can create custom just for you.  Feel free to contact us with any questions you have.